Rudraksha Ratna Science Therapy (RRST)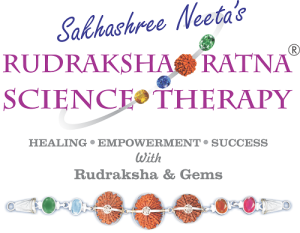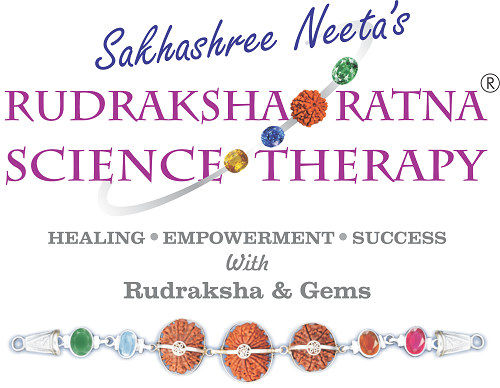 Sakhashree Neeta and her team of physicians, scientists, researchers, and academics developed this holistic healing treatment after two decades of study and experience dealing with a diverse range of clientele. This technique harnesses the properties of Rudraksha and gemstones by right selection procedure and right identification and wearing technique to cleanse the blocked Chakras and bring them to their natural state. An inspirational 40,000+ testimonies from individuals from all walks of life have shown that this treatment promotes healing, self-empowerment and success. This therapy is particularly effective in controlling blood pressure, treating skin problems, allergies, backaches, headaches, digestive difficulties, knee and ankle pains, migraines, and mental illnesses, as well as providing relief from stress, depression, phobia, and sleeplessness. Additionally it empowers one for achievement in business, job, education, and inter-personal connections and relationships.

A typical RRST session begins with the client filling up a chakra analysis form and the therapist connecting with him/her one-on-one through email or phone or Skype, during which the concerned are listened to, difficulties are addressed, the core cause of the problems is recognized, and a particular Rudraksha and Gemstone combination is given to balance the blocked Chakras. Within a week of wearing the RRST combo, the client begins to see beneficial effects.
Chakra Vastu is a science that maps the directions of the home with the chakras of the Vastu purush and aligns them as per Vastu shastra principles so that you reap maximum benefits from the dwelling. The remedies of Chakra Vastu aligns the residence with the Five Elements (Panchatatva); 9 Planets; 45 Presiding Deities; and 7 Colors, allowing free flow of energies and bring good health, peace of mind, cordial relationships, auspiciousness, growth, prosperity, success, and happiness.

You will need to send us a direction map of the house along with your google address and our Vastu professionals will draw up a chakra chart of your house and rectify Vastu faults using different energy objects and equipments.
We organize online pujas through our inhouse team of 24+ Vedic priests who are located in our temple premises in Mumbai, Trimbakeshwar, and Nagpur. We have been organizing Yagnas, Pujas, Homas, and Kathas such as Ati Rudra Mahayajna, Sahastra Chandi Homa, Akhand Ramayan Paath, Shiva Maha Puran Katha, and 4 Prahar Mahashivratri Mahapuja with teams for the benefit of mankind and our global clientele.

Our Karma Kandi Pandits are from Kashi and Mathura Gurukals and they are well-versed in all rituals and learned in Vedic Shastra, Puranas, and Upanishads. We also have affiliations with prominent temples for pujas and prasad offerings. For selecting a puja service, you will connect with one of our astrologers who will draw up you chart and see the malefic and the dashas you are going through. Based on this, he will suggest you suitable pujas to pacify the malefic, remove planetary doshas and affects of negative transits. Once you confirm, our puja services team will schedule the puja and you can watch the puja online on Skype. On completion of the rituals, you will receive a tokri prasad having blessed offerings.