Chakra Yog works on the principle that the solution to every life problem lies within the domain of Chakras. By tapping into the lessons of the Chakras, an individual can lead a meaningful and abundant life.
Chakra Sadhana workshops are designed to enhance self-awareness, wellbeing, work-life-balance and spiritual evolution through the lessons of the 7 Chakras. These interactive workshops that have powerful releasing meditations based on the Neti Neti principal of Advait Vedanta, will alter your perceptions about life, work and the world at large. This is a unique opportunity to discover your True Self and your Life Purpose. Neti Neti simply means "Not this, Not that". It involves an analytical meditation that helps a person understand the nature of Brahman by first understanding what is "not Brahman". With its help, the Gyani negates identification with all things of this world which is not the Atman; in this way he negates the Un-atman. Through this gradual process, he negates the mind and transcends all worldly experiences that are negated until nothing remains but the Self. The Gyani attains union with the Absolute by denying the body, name, form, intellect, senses and all limiting adjuncts and discovers what remains, the true "I" alone.
Connecting with yourself will enable you to let go of fear, stress, anxiety, guilt, negative beliefs and pain. It helps build confidence and self-esteem and will empower you for success in all spheres of life. Once you have developed an understanding about life, its lessons and your unique Life purpose, you can make your life more meaningful for yourself and the world.
These workshops are designed by Sakhashree Neetaji using the principals of Yog and her deep knowledge of Chakra Science. These workshops help people with groundbreaking insights into the reality of realizing that "You are More". Online videos of these workshops have helped thousands of people to overcome challenges and live a healthy, successful and empowered life.

This is a unique opportunity to discover your true Self and the real meaning of life. It comprises of transformational workshops that will alter your perceptions on life, work and your world. Chakra Sadhana is an authentic program for self-empowerment and personal growth. It opens up the possibility of living life to your fullest human potential.
Clear blockages in your Chakras, leading to Physical, Emotional, Mental, and Spiritual well-being
Understand Life Lessons and your Life Purpose
Healing happens during class rather than later
Clear Mental Blocks and Focus your Mind
Master the Energy within
Chakra Yog has been successfully proliferating the knowledge of Chakra Science and Chakra Opening or Chakra Balancing to aspirants across the world through these popular Chakra Yog workshops.
Chakra Yog meditation is unique. In that the healing takes place in class, rather than later.
It is a simple and lucid technique rooted in ancient Vedic wisdom.
Class ambience is vibrant and fun filled, with open Q & A sessions.
Music and Meditation to take you deeper into higher consciousness
Benefits from Chakra Sadhana:
Helps you clear blockages in your Chakras, leading to Physical, Emotional, Mental, and Spiritual well-being
Brings about inner Transformation and the flowering of your Consciousness
Enables you to master the Energy within yourself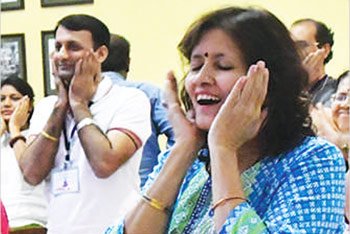 Boost vitality
Reduce Stress
Promote mental clarity
Maintain high energy levels
Regularize sleep cycle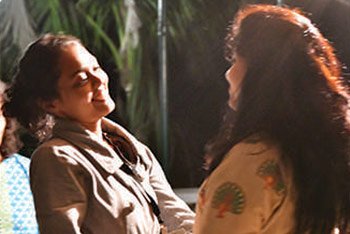 Increase your productivity
Raise your ability to handle stress
Improve concentration and memory
Improve communication and interpersonal relationships
Maintain an even pace of work throughout the day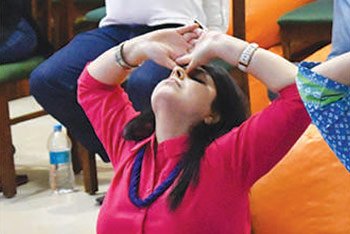 Establish clarity of mind and optimism towards life
Cultivate inner peace and contentment
Overcome your fears and limitations
Evaluate your personal goals
Live every moment to the fullest
Perquisites to Attend Chakra Yog Workshops:
Come with an open mind
Be ready to introspect and go within
Stop blaming others; be prepared to change yourselves
Have a burning desire to find your life's purpose
A willingness to let go of dogmatic beliefs
Workshop Conducted in Chakra Yog Hall